On journeys on which multiple types of ticket are available, which includes all journeys by Railjet (RJ and RJX), the trains used for 99% of the long-distance express journeys in Austria, the default will be to show the cheapest price, which means that discounted 'Sparschiene' tickets will be pre-selected.
However, these tickets cannot be exchanged or refunded, so two other types of ticket are offered which are less restrictive; so take note of their terms and if you want to travel with them, you need to be proactive and select them.
Further down this 'Fare Categories and Products page' is the opportunity to make upgrades to your booking, regardless of the type of ticket you want to travel by.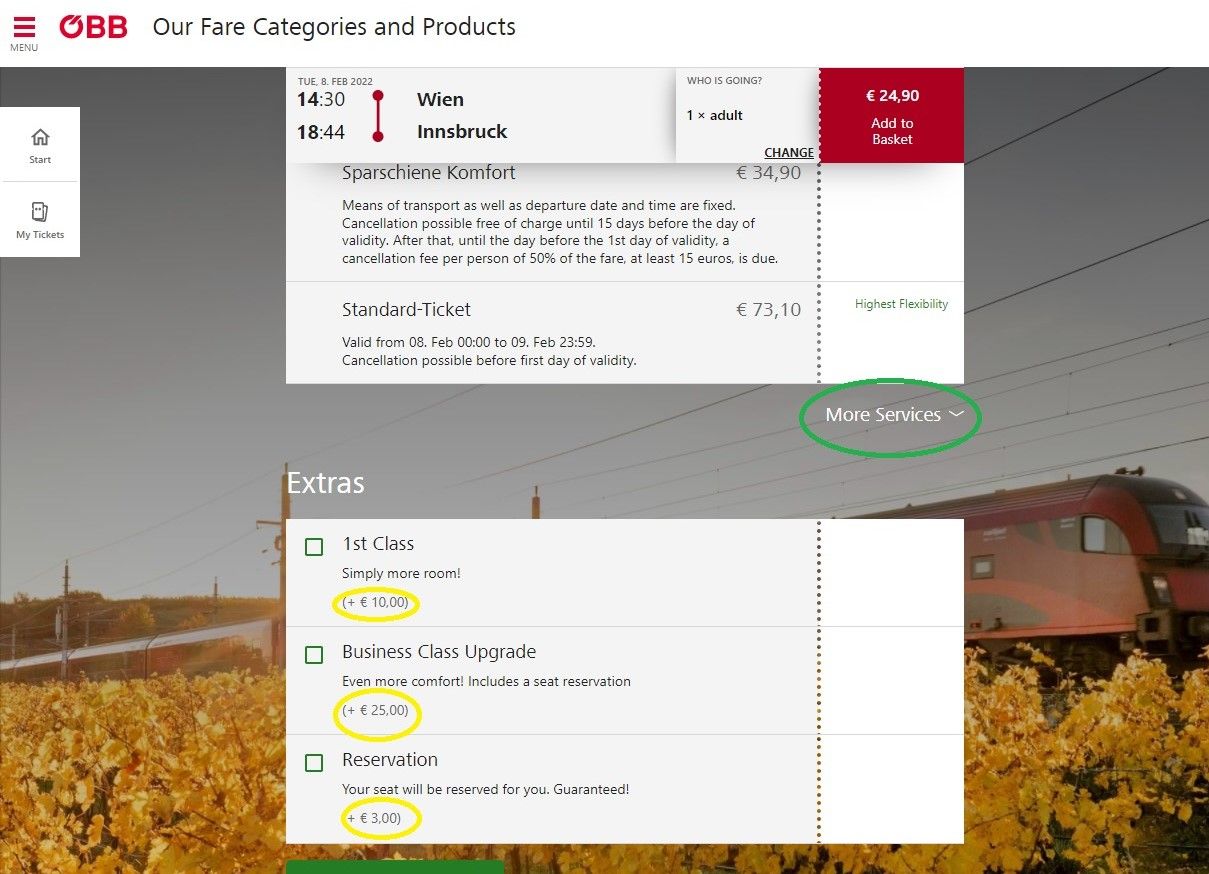 As can be seen above, this is the opportunity to upgrade to the other travel classes and add reservations; note if you want to to travel 1st class in a reserved seat, you will need to add First Class AND a reservation.
Though the use of 'simply more room' under sells the First Class offering, as others extras are available including an at seat service of food and drink.
The 'more services' circled in green, doesn't give you much more...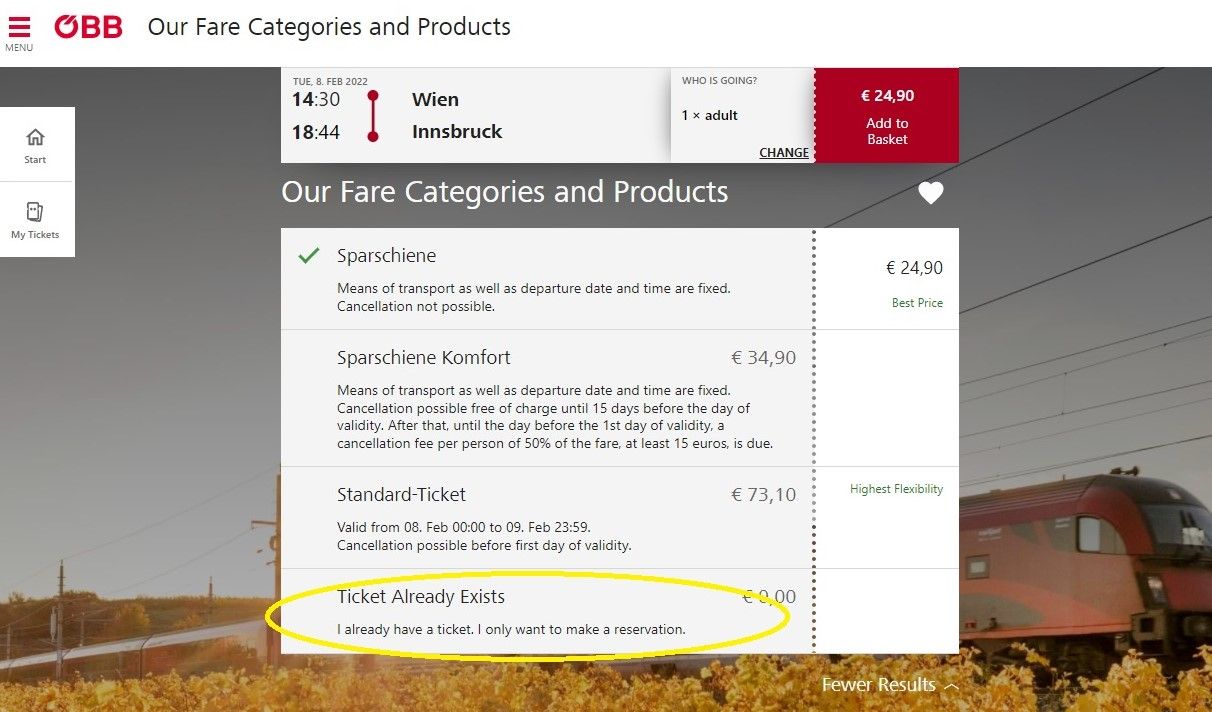 ...as can be seen above, clicking on it gives a more convoluted path to adding a seat reservation to a previous ticket booking.
Though as you'll see when making a booking, before you get to see the ticketing options, you will need to enter the details of the travellers...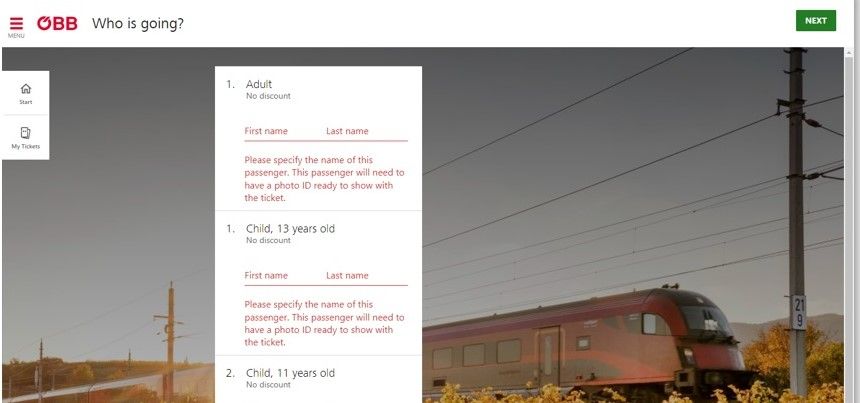 ...and the click the green 'Next' button.
Note that in affect you are accepting that you will need to have photo I.D. with you when using the ticket, so don't forget to take your passport or I.D. card with you.