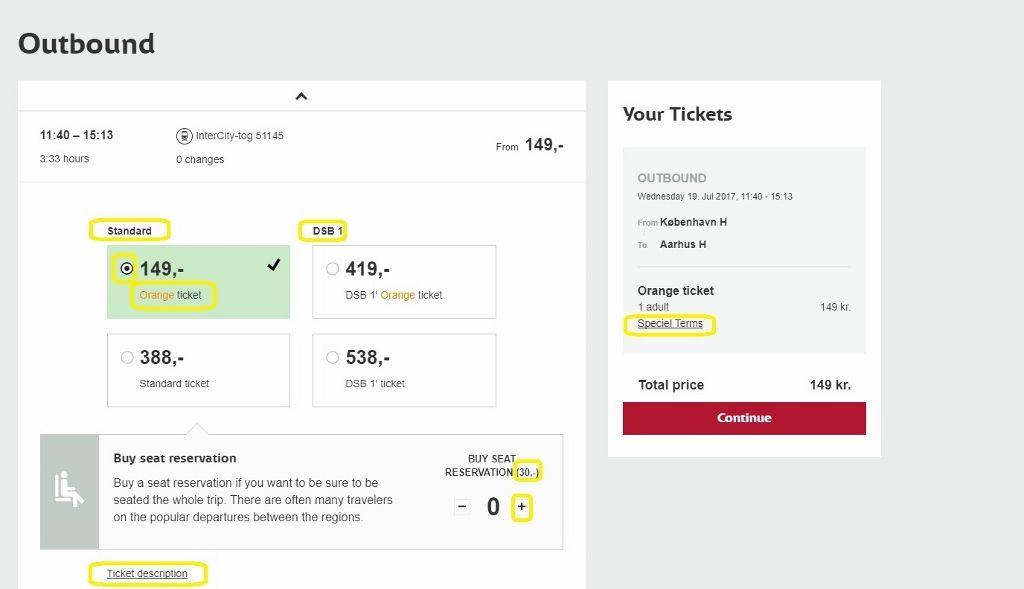 This is a crucial stage of the ticket booking process - the four things highlighted above are
(1) This is the stage of the booking process is where you can see the prices of, and select 1ST CLASS tickets - which is indicated by the use of 'DSB 1'
(2) But also note that 'Standard' is also the name of 2nd class on DSB trains - so 'Orange' tickets can be available under the 'Standard' title (as they are in this example).
(3) The word 'Orange' isn't clickable - so that isn't how to check the T & Cs of the 'Orange' tickets
(4) If you want to see the terms and conditions of using the Orange and Standard Tickets - you can access them by clicking on the 'Ticket Description' link, or on the 'Special Terms links
Do so and the information you will see, will enable easy comparison between the terms of using both types of ticket.
Reservations are optional when booking on DSB, so here's how to add them:
Note that the facility to ADD reservations will automatically appear.
The price of a reservation ('seat ticket') is shown - it is a flat rate, irrespective of whether you will be booking 2nd or 1st class and Standard or Orange tickets.
The seat reservation(s) will be added to the column on the right and and a new 'Total price' will be shown.
If you HAVE added a reservation, when you click 'Continue', you will see...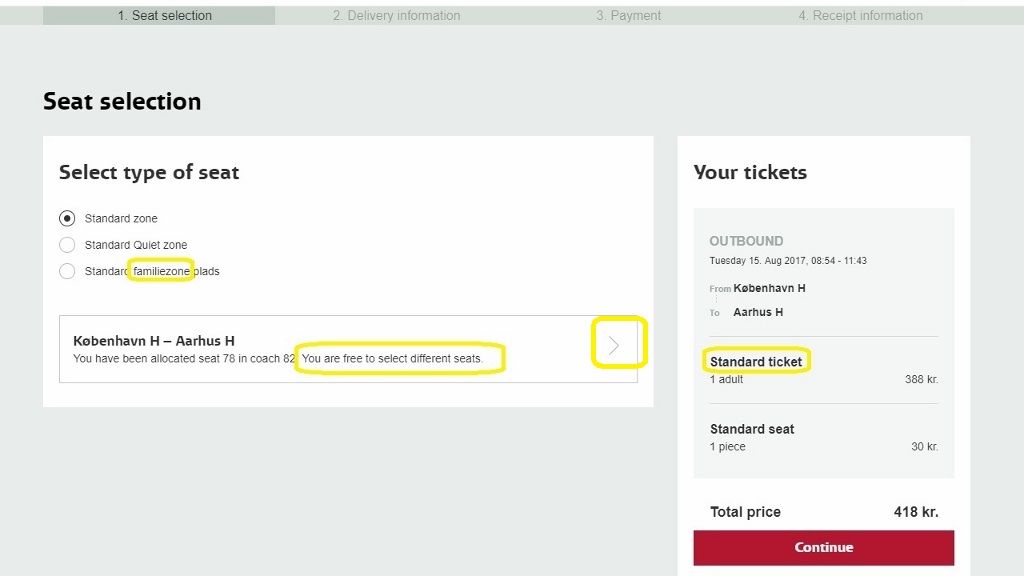 Aside from the ability to check the type of ticket you are booking, the TWO key things to note on this screen are;
(1) If you are travelling with young children, you can choose to make reservations in the family zone
(2) You don't have to accept the seat(s) you have been allocated
You won't know the position of the seats you have been allocated - and there's no way of finding that out on THIS page.
But click on the arrow and you will be taken to a seating plan, which will look like this...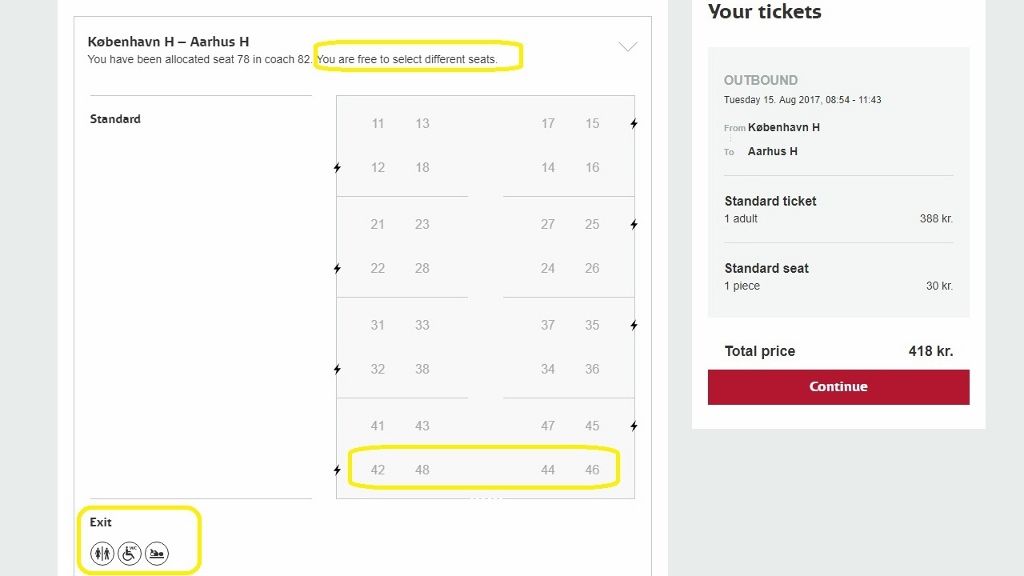 Where to sit will be a personal preference, but it's probably best to avoid the row of seats nearest the exit door and the toilets - the highlighted symbols at the foot of the image show their location on the train.
But note that DSB does not give an option for choosing forward facing seats.