Rail pass reservations have to be booked before boarding the TGV trains between Bruxelles/Brussels and cities in France, other than Paris* including Avignon, Lyon, Marseille and Montpellier.
Though the comparatively expensive rail pass reservation fees are 1st class = €30; 2nd class = €20.
B-Europe now allows Eurail and InterRail pass users to book reservations for journeys by these trains.
It's pretty much straightforward to use, except for the one quirky feature illustrated below.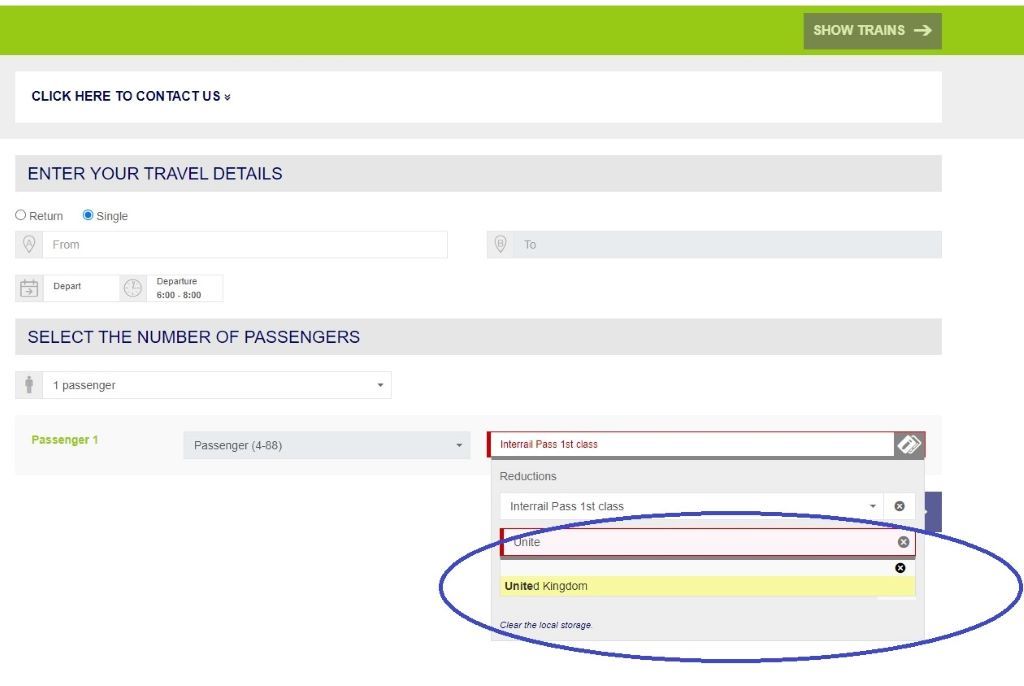 This may be to do with SMTJ's settings on the PC, but we had to enter the county of residency manually, B-Europe initially pre-populated it, but it wouldn't stick.
The other booking options for rail pass users on these trains are:
(1) Book at a station in Belgium, ideally before your travel date, though you will be charged a booking fee per reservation.
(2) using the Eurail reservation service or the InterRail reservation service, though you will be charged a €2 booking fee per reservation, per person.
(3) If you will be travelling through Germany prior to arriving in Belgium, you can book reservations for these trains without paying booking fees at the Reisezentrum travel desks at the major stations.
*Thalys provides the direct train services between Bruxelles and Paris.
The alternative to the direct TGV trains:
If your travel itinerary includes direct travel between Bruxelles/Brussels and one of those cities in France, south of Paris, the only viable alternative to taking these direct TGV trains, is usually to take a Thalys train to Paris and then to travel on from Paris by TGV trains.
The reservation fees on that combination of trains will be either:
- €30 or €40 if you have a 2nd class pass,
- €40 or €50 if you have a 1st class pass.
You will also have to buy a ticket for the RER trains between the stations in Paris because rail passes cannot be used on those trains.
So IF it's an option, taking these TGV Bruxelles-France trains will be cheaper AND you can also avoid having to make the transfer across Paris.