An epic day trip by train from Olso to the Norwegian fjords including the majestic Flamsbana railway is entirely feasible if you will be travelling with a rail pass.
Train 1:
Depart: Olso S at 08:25
Arrive: Myrdal at 12:57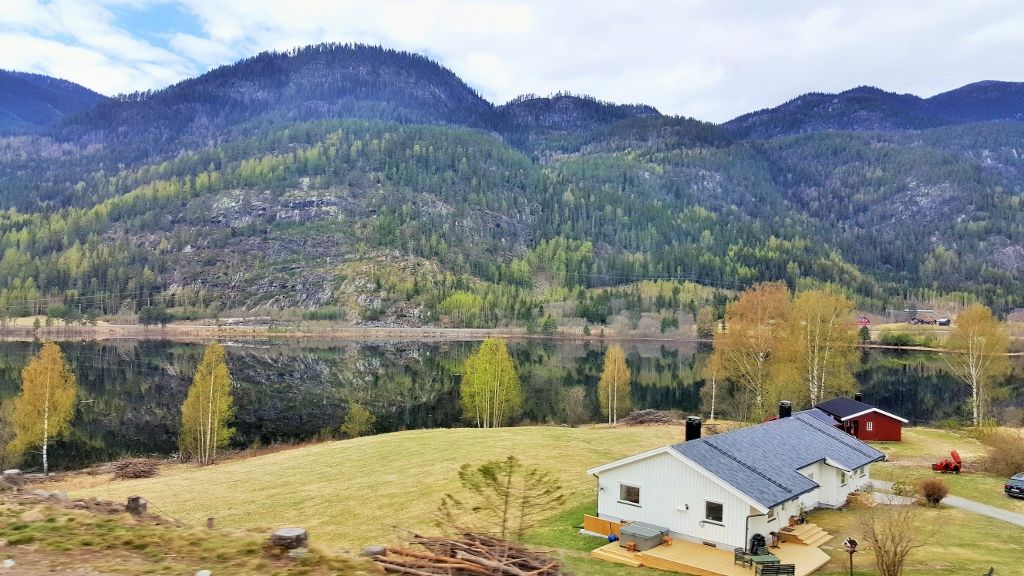 This view above can be seen on the right, but the pick of the best views on this journey are on the left' particularly towards journeys end.
But if you'll be travelling in good weather in the summer when the daylight hours will be longer, the best option will be sit on the right when heading north from Oslo; and then see the views from the other side of the train on the return journey from Myrdal.
Train 2:
Depart: Myrdal at 13:05
Arrive: Flam at 13:55
Sit on the left when you board the Flamsbana train.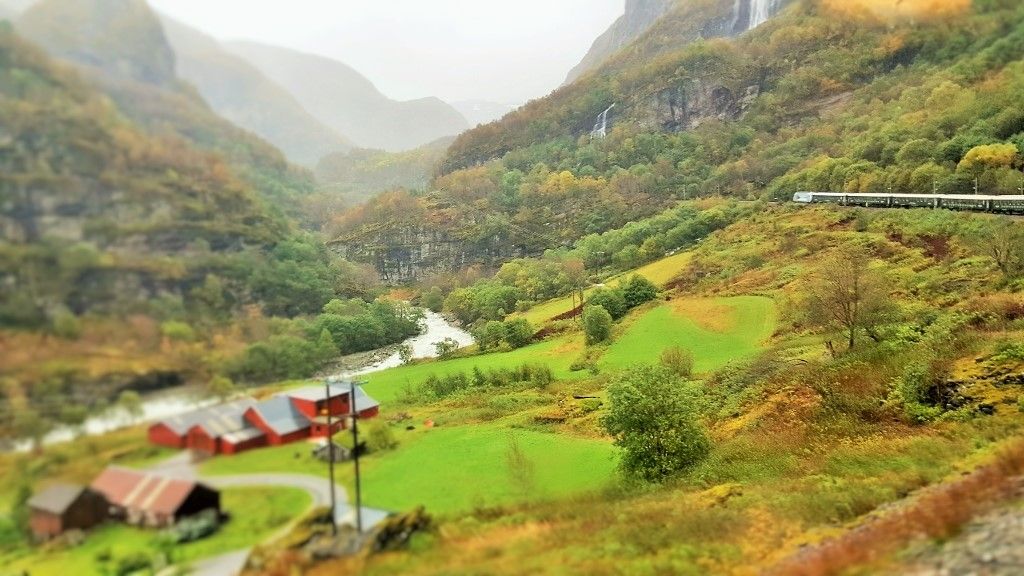 Train 3:
Depart: Flam at 16:50
Arrive: Myrdal at 17:40
Rail pass users also qualify for a 30% discount on the Flamsbana trains, you won't have time to book tickets on arrival at Myrdal station, so board the train and seek out the conductor.
Train 4:
Depart: Myrdal at 17:51
Arrive: Oslo S at 22:27

Reservations are required on the Oslo - Myrdal train and return, but they're free if you will be travelling with a 1st class pass;2nd class reservations cost the equivalent of around €6.
But on these Regiontog trains, 2nd class pass users can pay an additional fee and travel in 'Komfort' class - the equivalent of 1st class.
Though avoid waiting until you're at Oslo S station to book these reservations, window seats can sell out weeks in advance
The seat reservations can be arranged by calling the NSB international booking service on +4761051910 - make it clear if you have a 1st class pass to avoid being charged a fee.
But before calling to book these reservations, look up the journey on the NSB (Norwegian Railways) website.
Then you can access the seating plans and check what window seats are available, and on what side of the train they are - and then request those specific seats when booking your reservations.