This route between northern Italy and northern Switzerland is the most travelled railway journey between the two countries which is fortunate as it is a fabulous train ride.
Although the opening of the world's longest railway tunnel, The Gotthard Base Tunnel, has taken these trains away from what had been the most spectacular part of this route, namely the journey through the Gotthard Pass.
However, this remains one of Europe's most incredible express train journeys, with numerous highlights that can be seen from both sides of the train.
When heading north from the first of these highlights comes around an hour into the journey as the train approaches Lugano and then sweeps into the town across the lake with great views both sides of the train (when the weather is right).
(The video was taken from a train travelling in the opposite direction).
Once the train has crossed Lake Lugano the railway line runs by its western shore and provides for fabulous vistas across the water, on the RIGHT.
The seats on this side of the train also provide for a fabulously panoramic view of Lugano, to the south of this beautiful town.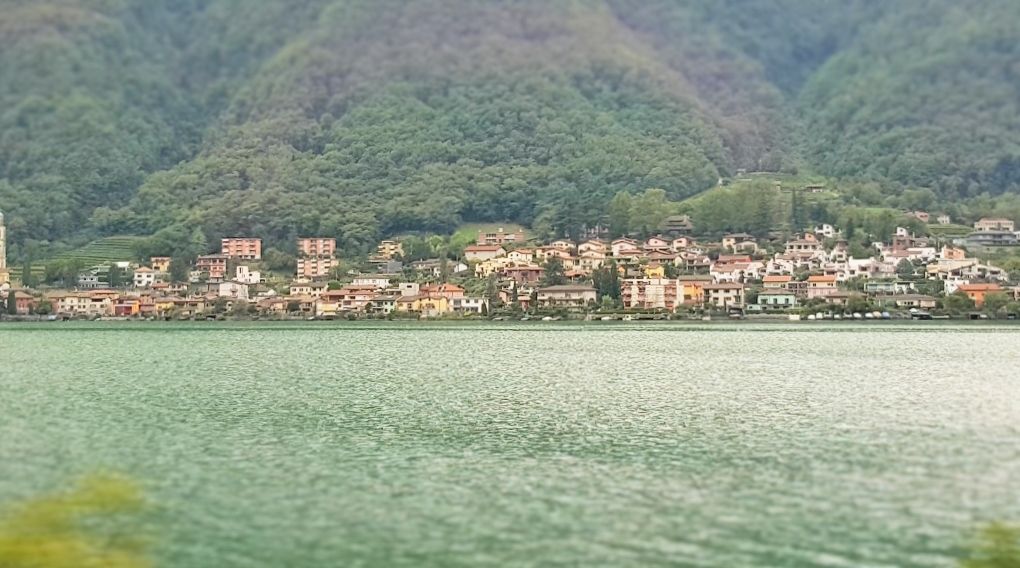 The railway is at an elevated position as it travels through town of Lugano and arrives in Lugano station....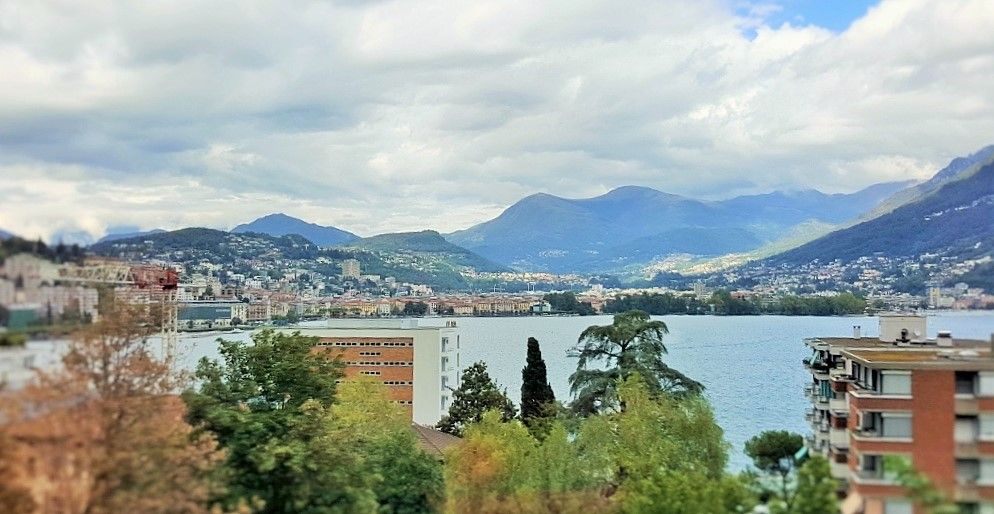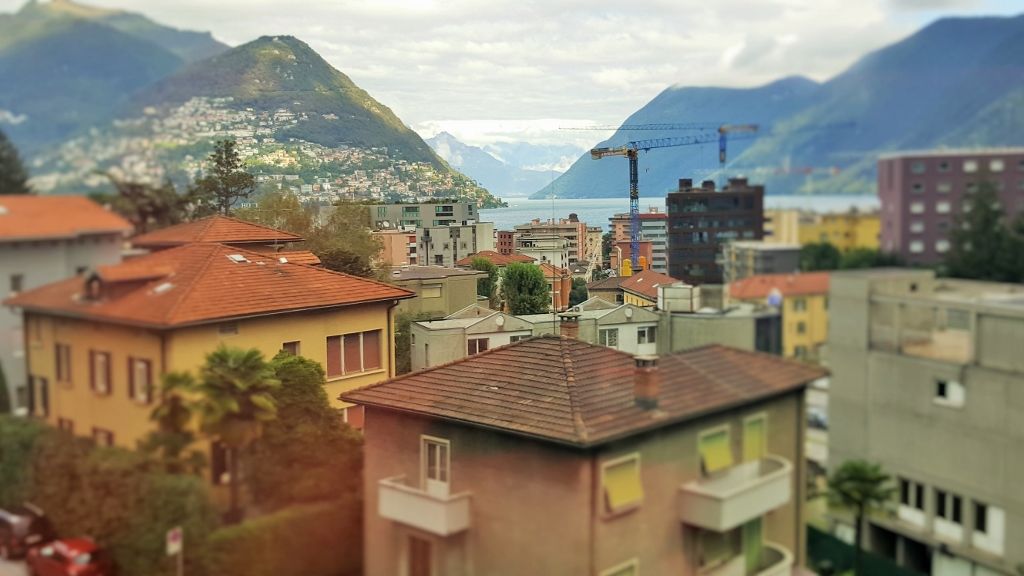 This route isn't now as scenic as it was until recently because between Lugano and Belliznona these trains on the Milano to Zurich route now travel through the Ceneri Base Tunnel.
Once the train has departed from Bellinzona it heads through the valley towards the Gotthard Base Tunnel, but the views are still spectacular on this south side of the tunnel.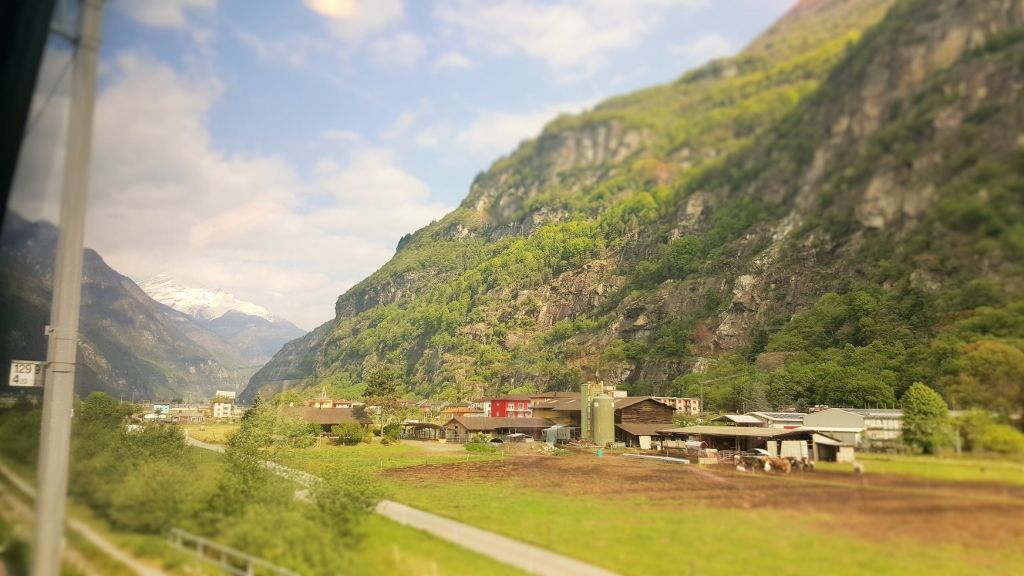 The train will spend around 15 mins travelling through the tunnel and the highlights continue soon after the train has emerged back into the daylight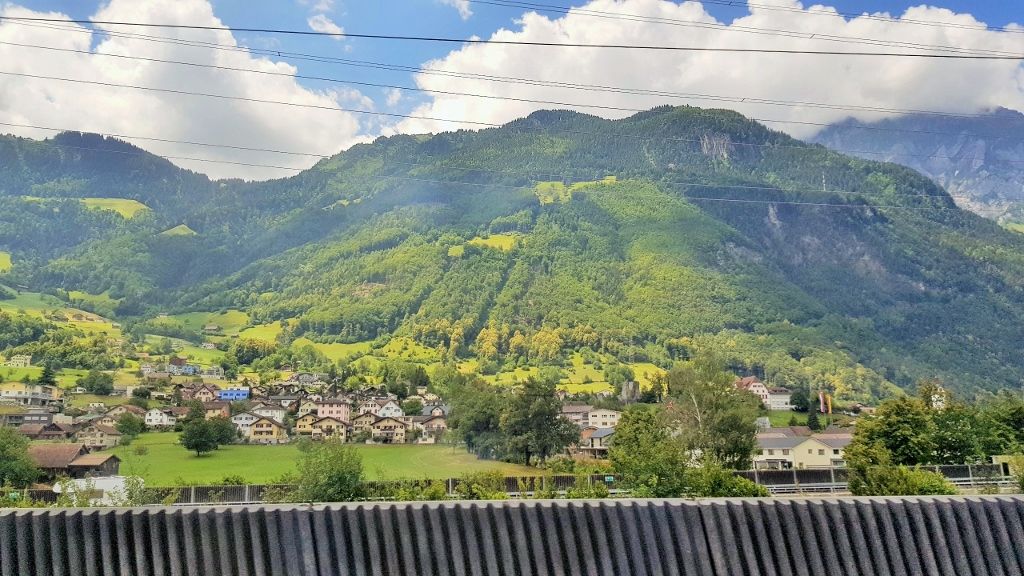 After the train has passed through Fluelen station, there are some fleeting views on the LEFT over the Luzernsee between the many tunnels on this part of the line; though the northbound line has fewer tunnels so offers more views.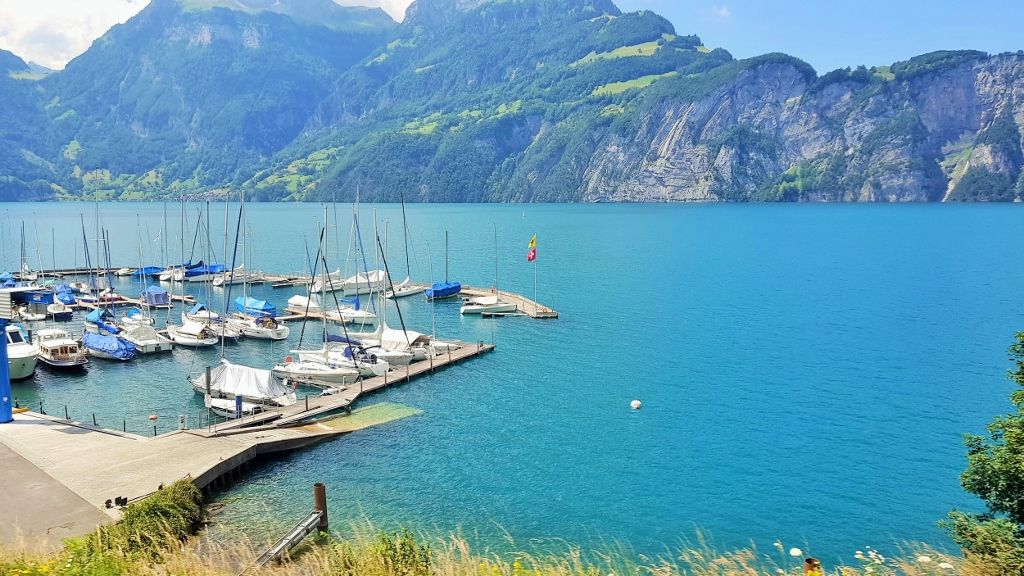 Then around five minutes later, also look out on the left for the views over the Lauerzersee
(the video was taken from a train travelling in the opposite direction).
Then after departure from Arth-Goldau station, if the window conditions are right, comes what is now the highlight of this journey - the views over Lake Zug,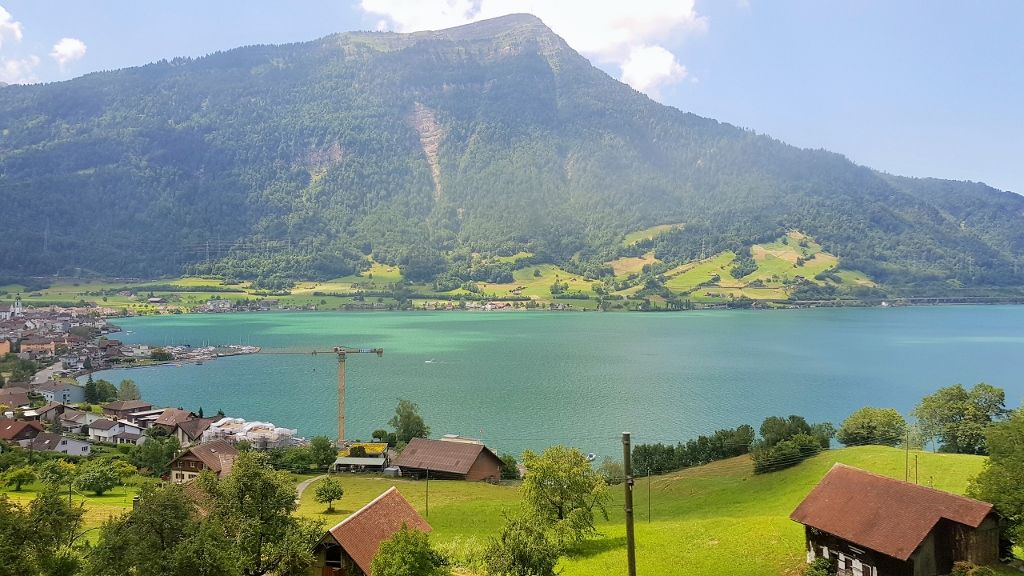 If you're lucky you'll be able to see across the lake from the left-hand side of the train.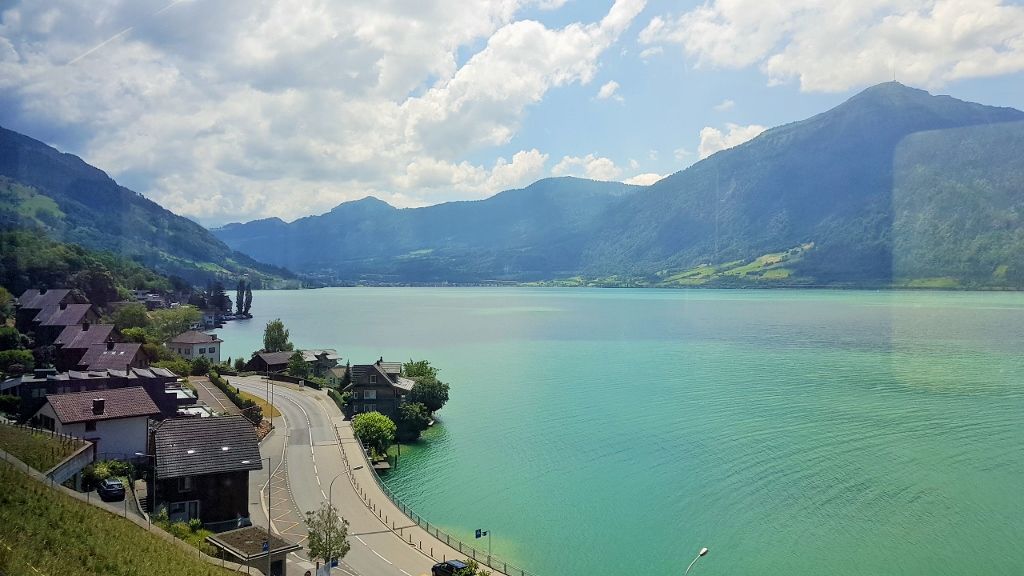 The first two occasions on which SMTJ made this journey, mist had settled on the lake and we had no idea of the stunning spectacle which can be seen on a good day!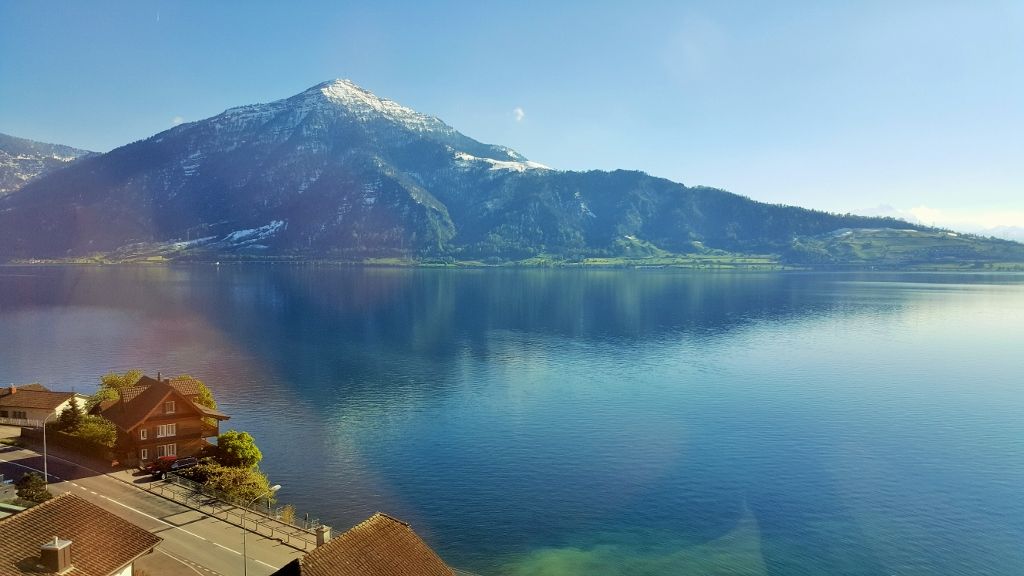 Then after departure from Zug comes the dramatic conclusion to the journey, as the train descends to the shore of Lake Zurich (Zurichsee) between Zug and Thalwil and again the views are on the right.